So today I was 40wks…full term!!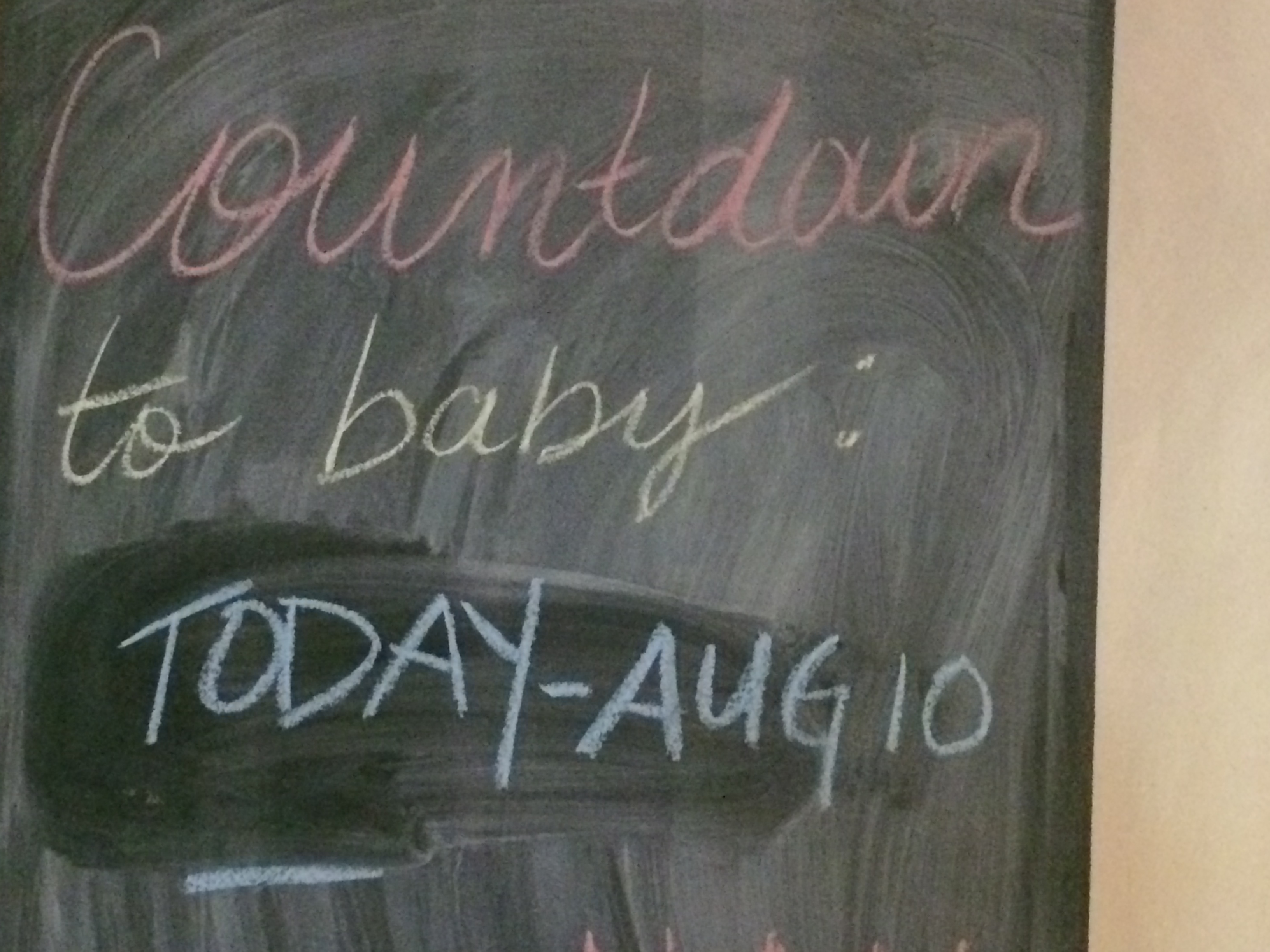 It's a bittersweet day…as much as I am looking forward to meeting my new baby…I am also doing alot of reflecting today on the pregnancy I've had…and the relationship that continues to blossom between Easton and I, and baby #2 on the way.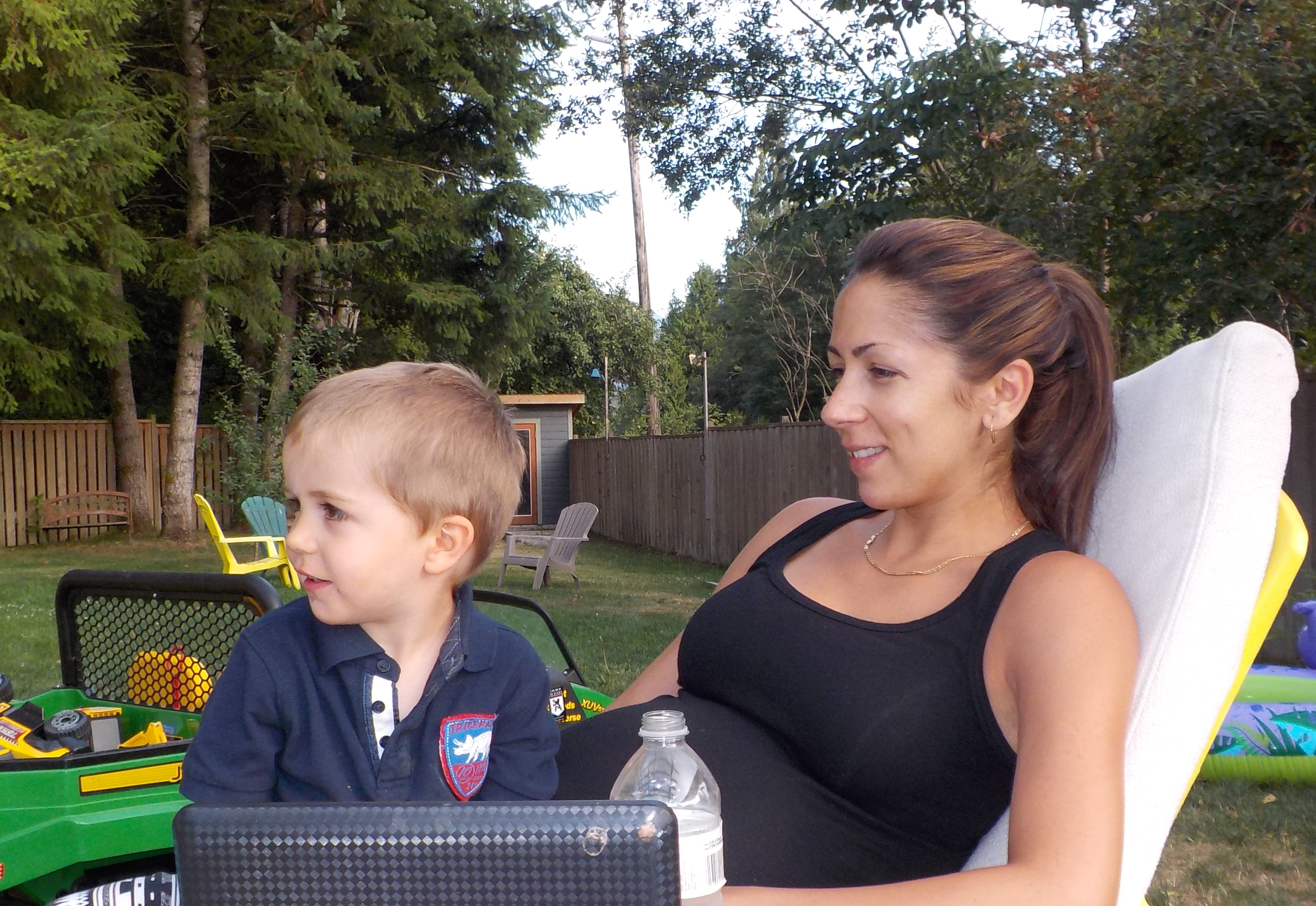 These last few weeks have been tough with the heat, and alot of fatigued afternoon's…but it's been exciting, realizing I am getting closer to having this new Petry family member. I consider all the woes of pregnancy to be nothing compared to all the joy I feel.
They say typically babies aren't as active in the end, but this one is a kicker. It moves around all day, and night, and it's fun to watch little hands and feet go by. I've been trying to keep as active and healthy as possible…making time for myself for yoga, eating well, balancing work and family time, and doing things for myself like spa time, massages, and doing things that make me happy.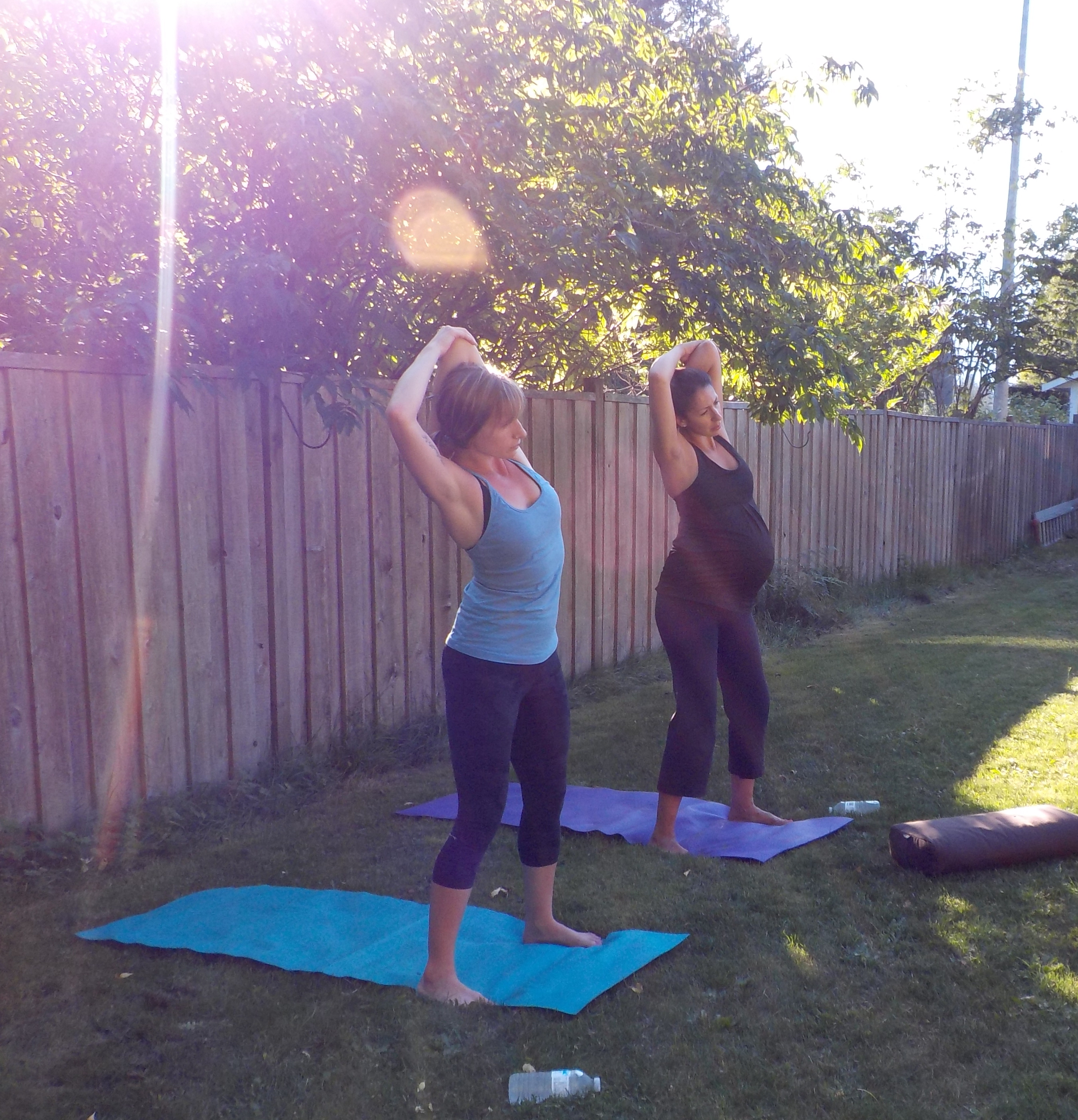 This time has also been very special as I've been spending alot of quality time with Easton. He understands in his own little way that he's going to be a big brother…and he is very protective of his Mommy, which melts my heart. He tells anyone who will listen that he's 3, and he's gonna be a big brother, because Mommy has a baby in her belly. It's adorable and I will remember his little munchkin voice forever and how he says "I'm gonna be Big Brudder". I savour every moment…he's so fun at this age, and I feel lucky that I've had the blessing of running my own business, so I could be home with him and be as close as we are.
Having siblings for your children is definitely a gift…and I'm excited to see the dynamic between the two of them. How cute the first photos snapped of him holding his new baby sibling will be…and to see them grow up.
But it also makes me realize all this precious one-on-one time will soon be shared.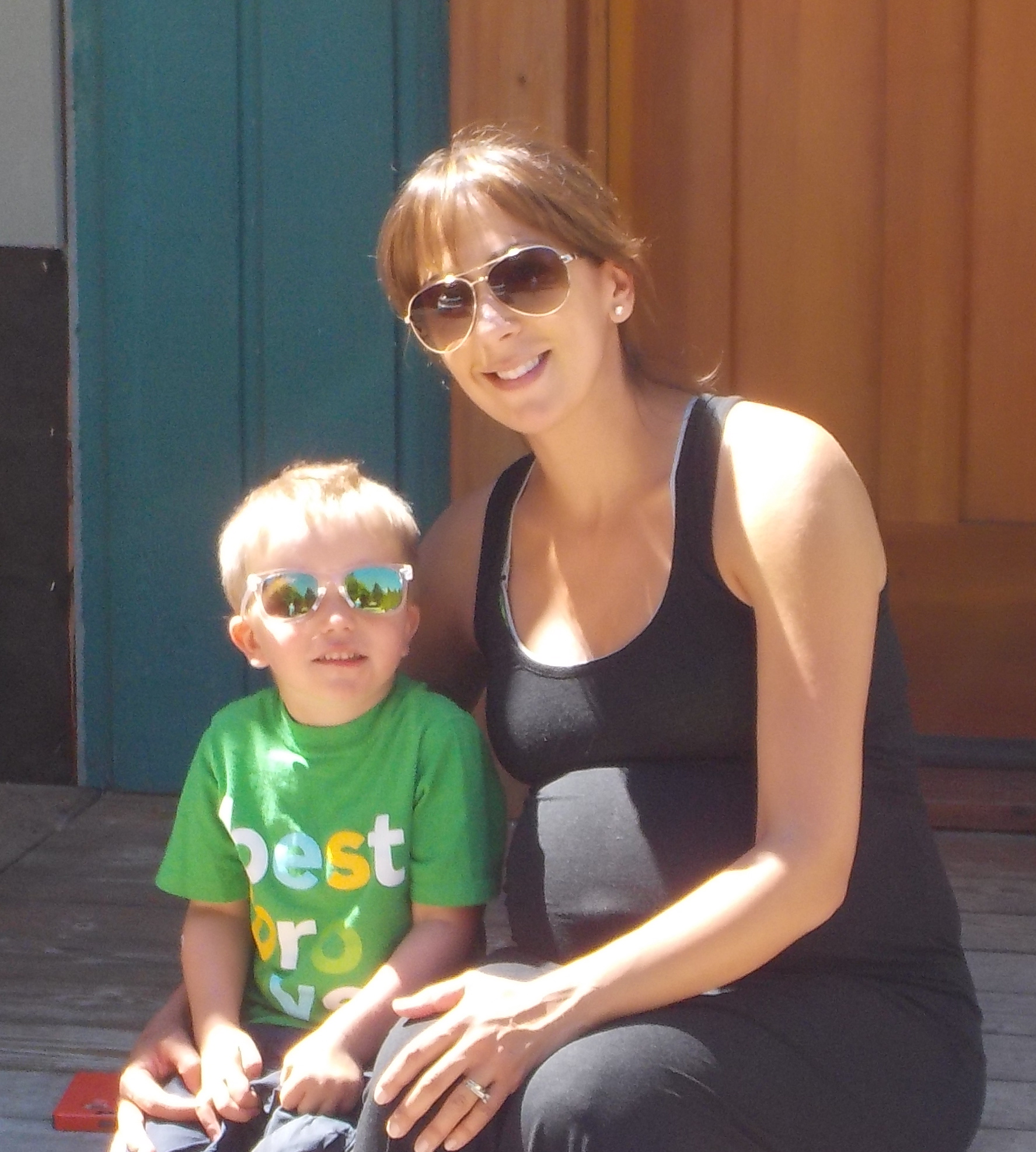 I am happy to spread my arms wider to hug two children, and I am happy to get less sleep as I make sure two children are tucked in, snug in their beds, and I'm definitely happy to wake up in the morning after a night of no sleep to my bigger family, in my little rancher.
Easton was born on the 15th day past his due date…so if history repeats itself this one won't be joining us for a bit!
One thing is for sure now that I have reached my 40 wk full term mark, that baby will be here in the next 10 days for sure!
I've had such a beautiful pregnancy, I can only reflect and think of how amazing of a time it is in my life. I love when strangers ask me how far along I am, and how the pregnancy is going, if it's my first or second…it's such a positive conversation and topic and I'm happy to share and spread the love…afterall, I am very proud of the baby that will be joining the world very soon.
Even though getting down on the floor to play blocks with my son is hard on the belly and back, I never turn it down when Easton asks. Getting back up is never as easy as getting down! lol
And now that he's in a big boy bed, I crawl in and somehow find a way to sit comfortably in his teeny-tiny-toddler-bed to read him books, because it's important for me to keep and have these memories with him. I end up sleeping with him till we both fall asleep and it's one of my favourite things.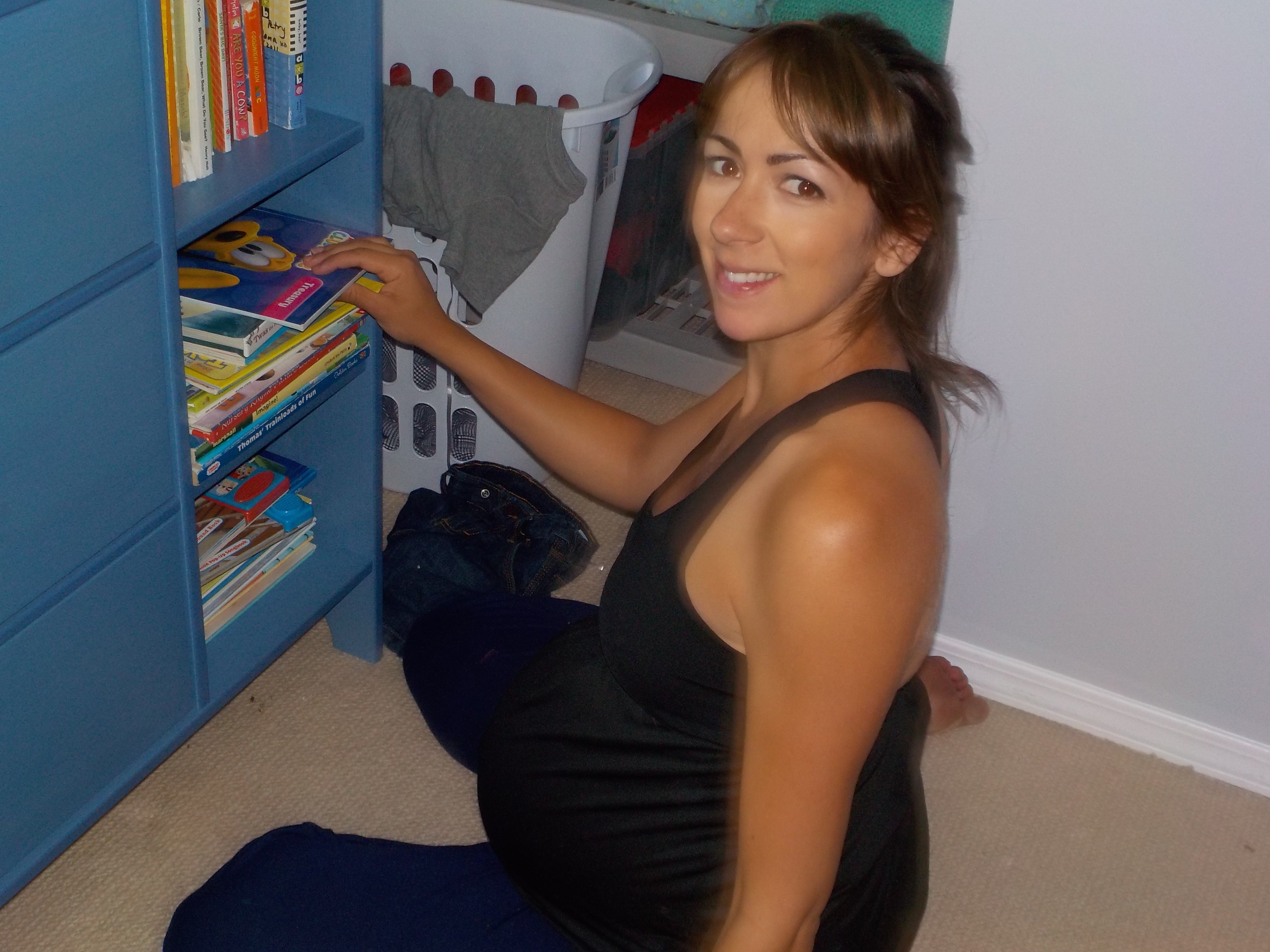 Today I woke up knowing that it was my full term day, and that baby really could come now at any time!
So what better way to spend the day, than with my family…my Mom, Husband, little boy, and furry doggie Parker, just sat in the sun and enjoying some quality time talking about how life is gonna change…very soon, and reflecting on how much we've accomplished around the house and personally in preparation for baby coming.
We are all so excited and reminisced of Easton's entrance into the world, and how this one is gonna be.
Just makes you realize, the sun and the moon continue to rise and set, and these days just fly by, so taking the time to reflect and acknowledge what we have, is so important.
It'd definitely a time of bonding in your life with those who you love. My family have been sending me so much love, friends constantly checking in on me, people you barely know in your community wishing you good luck because they care, the true love you have with your husband grows a little stronger and more sweet every day…and your heart fills with even more love for your child than you thought you had…it's all such an amazing time, and I will always remember.
Every look, every compliment, every emotion, every kick and cramp…I treasure, and pray I never ever forget how happy it makes me feel.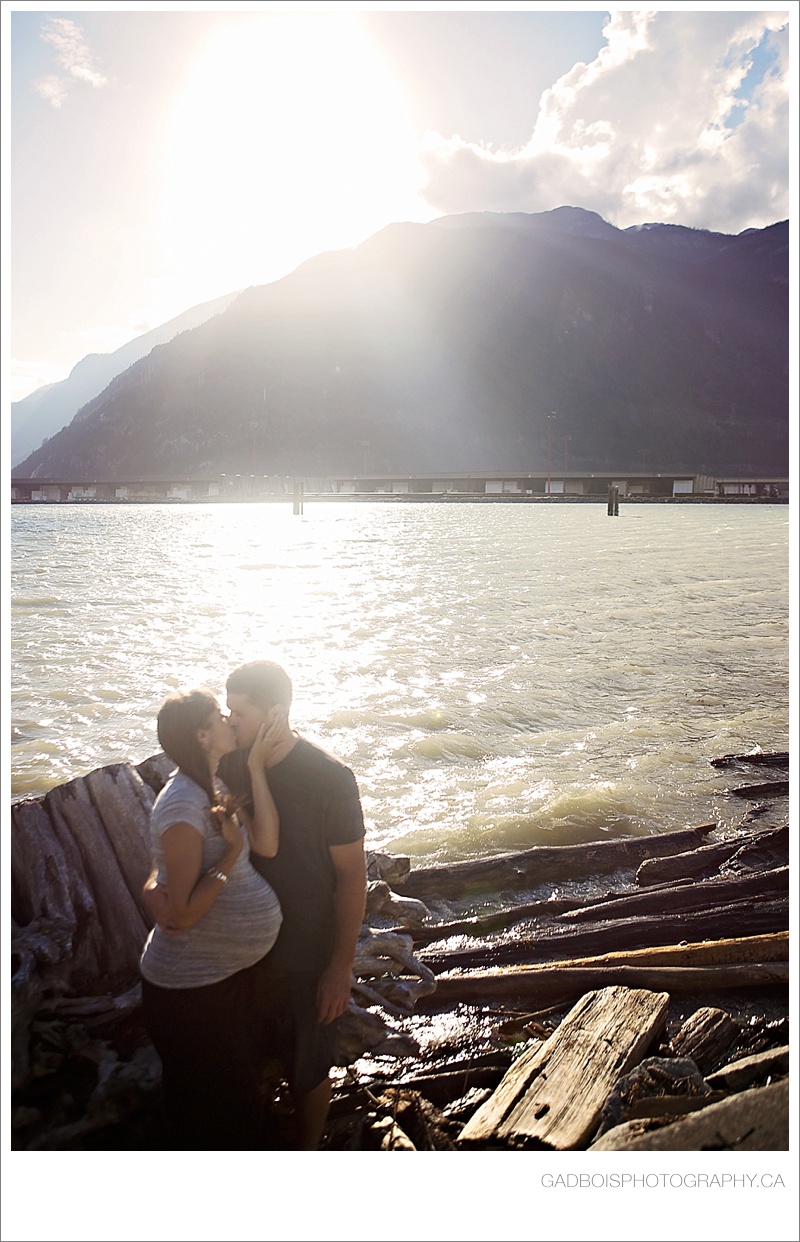 Chris and I know our family will become 4 soon (Chris' favourite number also, I might add)…so we take little moments for ourselves as much as we can, but we both cannot wait to meet our new little addition! I am so happy I have him to share this beautiful ride with.
I'm so thrilled we get the chance to experience this all over again.
It's been great having my Mom here aswell…she's been so helpful and loving with us, and I'll be so happy to see the joy in her eyes when she gets to meet her new grandbaby.
As my due date comes to a close, I decided to end my night with sneaking outside after I put my little dude to bed and go check out this Supermoon we have shining on us all tonight. The biggest and brightest of the 3 Supermoon's expected this year. Although it did not bring Baby #2 on the due date set, it is the perfect way to wrap up this special day.
So I will enjoy these last days to the fullest, as I know that I am about to be tremendously spoiled very soon, with another baby…and I can't wait to share this joy!