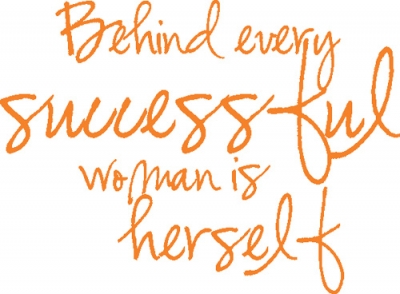 So whatever industry you are in…and whatever business you run…we all have our high seasons and low seasons.
Those times of the year, when you are unavailable to your family and close friends, because you are working like a dog, weekends and burning the candle at both ends….you know who you are!
Then there are those times, when your friends are unavailable and you can't seem to get together with anyone, even family, because you have alllll this new found 'free time'.
In this 'free time', is an easy time to be lazy and forget how much hard work you've put in…but I choose to use this time to strategize for what's coming up, what I want to do, and how to accomplish it!
Coming up for 2013…the wedding season is on the forefront for me! This past season I came in to it a little late, as I just started Red Carpet Ready by Christina…but had a great season, none the less. But now that I've got some time to analyze ahead of time…I feel I can set myself up for even more of a successful year!
After participating in what I call an amazing opportunity… 'The 22nd Annual Brockhouse Wedding Show' this past October…I'm that much more in the loop on what's out there and what I want a piece of!
I've learned that brides want someone they can trust, that's talented, they can feel comfortable around and rely on…simple as that! Nobody wants a makeup artist showing up to your hotel room or house, and she's brought a massive kit and a bad attitude! This is her most important day, with all her girls!! I will take a moment to reflect on the positive words I've received from  my clients…and be thankful that I am one of those makeup artists out there, that you won't forget very easily. We will become friends and keep in touch, because I live for these precious moments and feel so fortunate to be a part of. Probably even honoured, would be a better way to describe it.
I've learned that alot of brides book makeup artists closer to the wedding if they aren't requiring trials…so don't lose site if you haven't booked a bride right away…I am the Queen of "Follow Up" and the brides usually appreciate it…because they've got so much on their minds, and it shows you are on top of your business!
And most importantly, "what have I spent in the last year, and what did it get me"??? Return on Investment…very important…but like any start up of a new business, sometimes it takes more than a year to see your return…All the freebies you give away, the deals and discounts…but you gotta get your name out there and show that you are credible!
So in this 'free time' I speak of…use it to reflect on what you want moving forward…where you've come from and where you are going!
After all…it's your business…and I don't know about you…but I ain't closin' down just yet 😉
Slow time…nope…I call it "Time to get Creative"!