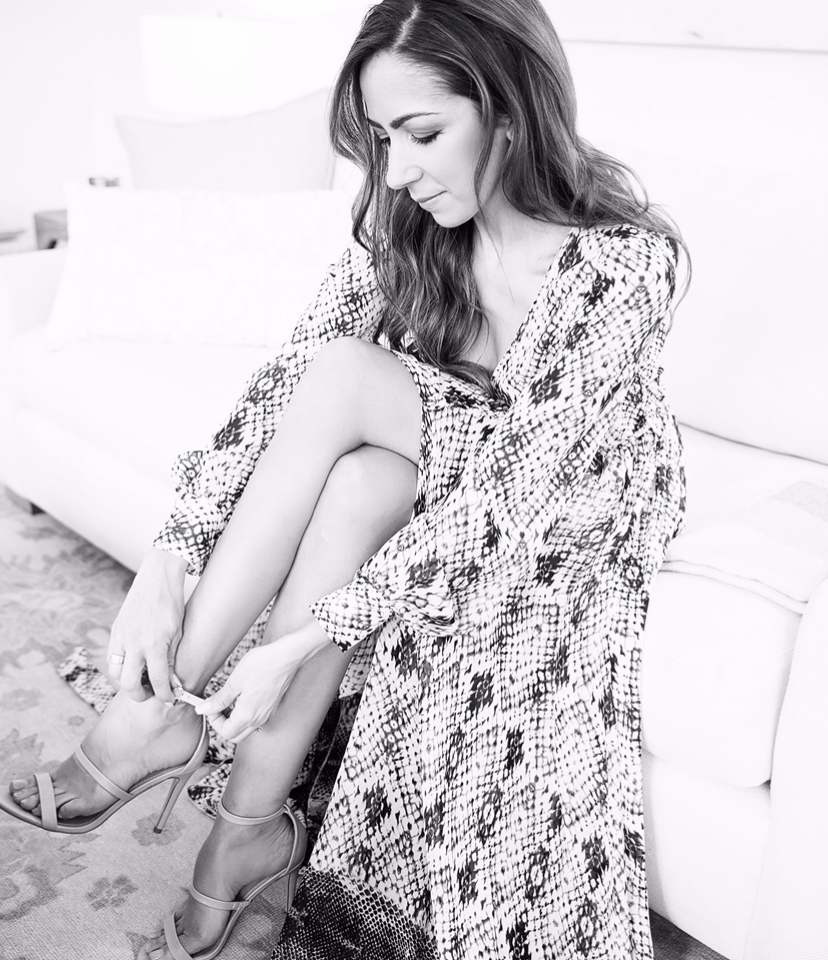 So here we are…officially in a New Year. It's 2023…19 days in, and it's still hard to grasp.
Writing 2023…it sounds like some kind of space age in a movie.
I remember in high school, starting every class and a fresh sheet of paper in my binder and writing the date in the top right hand corner, and couldn't help but always be counting down the years of when I would be out of school and getting to experience life as an adult and have my own adventures.
Not just out of my school, but out of my hometown or Arnprior. Don't get me wrong, I was blessed to grow up in such a great town, with the most incredible gifts for friends, (that I still have to this day), but I also wanted to spread my wings outside of what my cute town offered.
Seeking that next chapter…and the excitement of new things!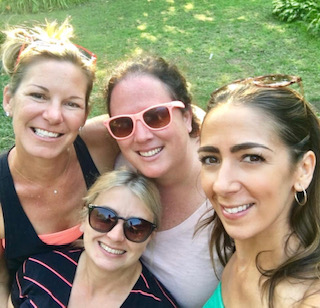 Now… I have a hard time understanding how much time has flown by, seems like it's faster every year, and trying to comprehend where all that time went and reminiscing about all the amazing things I've done with it.
That's the great thing about reflecting, as it's a time to let yourself feel proud of all you have accomplished, but also an opportunity to let that ambitious side of you "think big" again.
I don't think I've ever settled with where I am, or what I'm doing…I still want to go and be free, explore, seek new adventures, both personally and professionally. 
I specifically remember a map like this in high school, that was in one of my classes. 
It was a map of Canada, showing the provinces, and coast to coast places.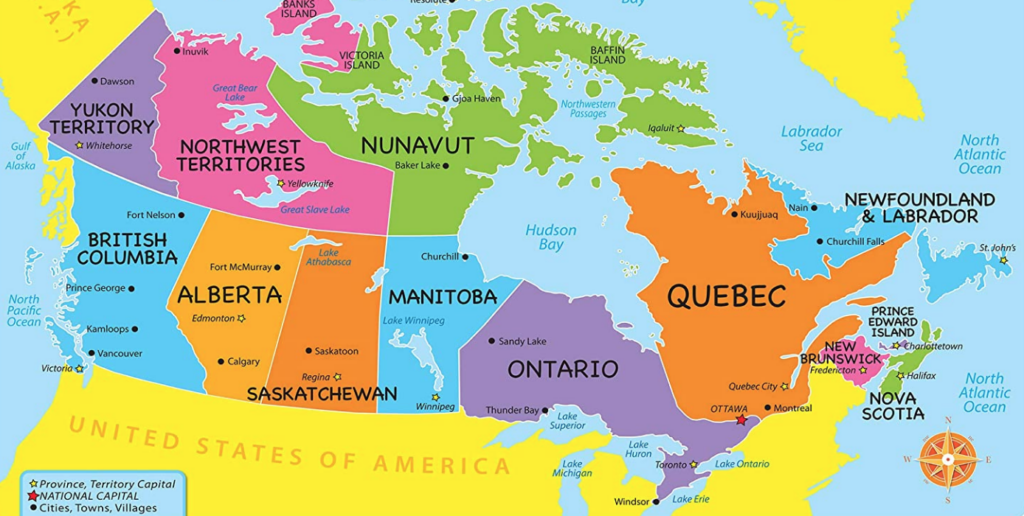 I remember looking at it, head in my hand, teacher teaching something (but sounding like Charlie Brown's teacher) and thinking to myself how much I wanted to get out of Ontario and explore new places. Like go all the way to the other side, like British Columbia where the ocean was.
And as a young girl, that excited me because I wasn't nervous about how it would happen I almost had this feeling inside that told me I would be seeing it, and it was more of a matter of 'when'. 
As I learned more and more about the geography of the continents, I also had my sites set on Greece where I hadn't been before, and going with my Father to visit my family whom I hadn't seen since I was a kid.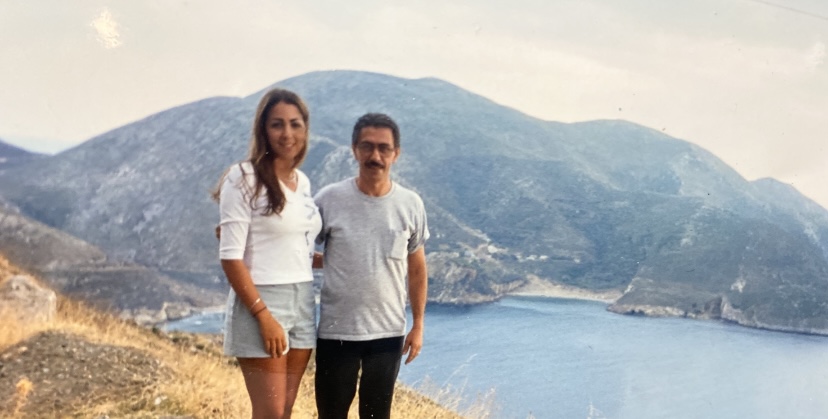 It's funny how at some points in your life, things are already in the works, you just don't know it yet.
Like an internal beacon that is starting to point you in a direction. Something that is only possible to identify at a later point, to look back and say "huh, this totally makes sense now".
We all want to start the New Year off with Big Goals. But why must we wait till a New Year?
Why can't we just do that all the time?
They say, small things done consistently, lead to a new behaviour that sticks.
I never knew my passions for Beauty + Style would take shape with starting my Mobile Makeup, Hair + Styling business, but they sure did. As I look back, I believe it was in the works for me all along. Something without thinking was just naturally was drawn to. 
I was always the one doing my friends Makeup + Hair in high school, and helping them look their best.
I felt very strongly about helping and enjoyed it. 
This passion led to a modelling start, where I really found my true talents in getting myself ready and attending Beauty School, for the first time. I found myself natural at a lot of things when it came to Makeup, Hair and wardrobe.
5 of my older cousins, all girls, on my Greek side, they were my idols when I was a little girl.
I liked to hang out in their room in Montreal and watch them do their Hair + Makeup, and put on pretty outfits and jewelry…and even in my youth, knew this was something I was really interested in.
With everything I was doing after high school, I always kept Travel, Beauty, Self Care and Style on the brain and a part of my daily life.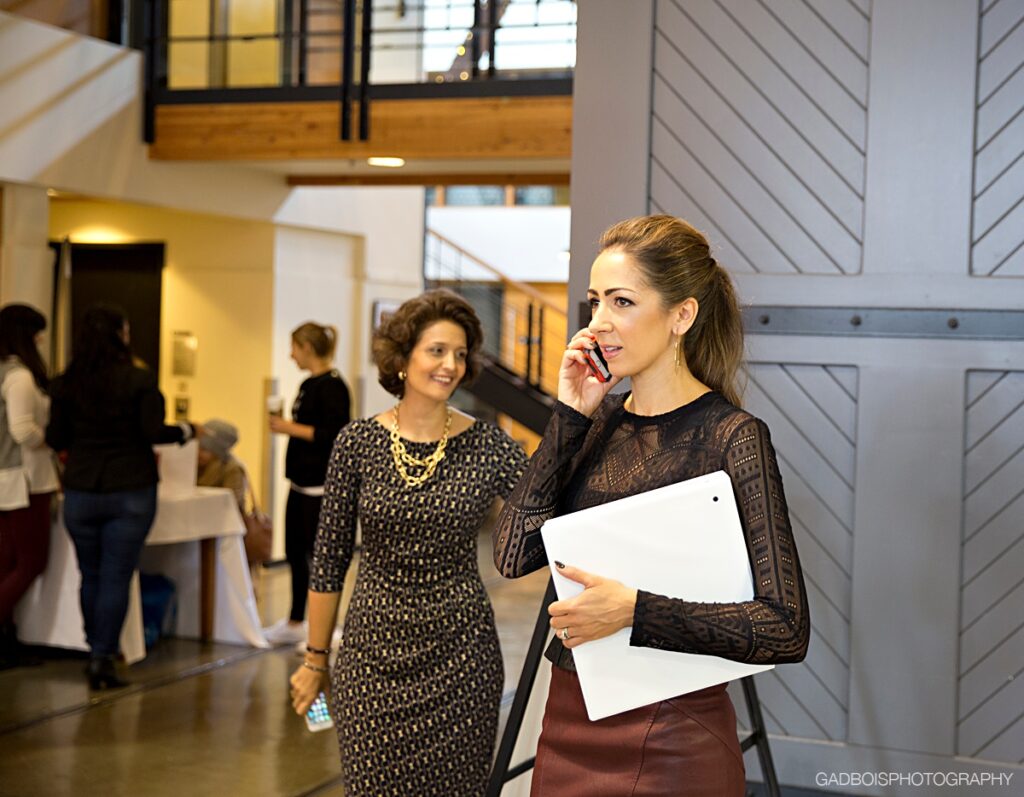 It wasn't goals I waited to happen, they were secretly taking shape and I was chipping away at them consistently. 
When the New Year happens, I think to myself, "keep hustling", "what new clients do you want", "where can we go this year", and hear thoughts in the back of my mind that say, "you've always wanted to do that…so what are we doing to make it happen", "do you want that"?
We can't be productive and on the right path all the time, it's true, but I think that beacon inside, it's still leading you, if you allow it.
As we age, we can always aim to be the best versions of ourselves, and that's my constant goal. One positive decision leads into another.
I have so many personal goals that are still in the queue, they are in position and ready, and that keeps me pumped. It's like a team effort between me putting my goals and dreams into action, and they're there waiting to be called up.
It was funny, someone at my gym recently mentioned she heard somewhere along the way that the start of the New Year isn't January, that's it's actually March. From some type of ancient calendar, and if that's the case and if any of you are thinking you need more time to take action, then let this be your heads up! 
We all want to be more productive and present, and sometimes just need a good kick in the ass.
A friend of mine just got some incredible news that the health scare she thought was really bad, ended up she doesn't need to worry as it wasn't what they feared. Her first response was how much something like that puts everything into perspective. How you MUST live your life, feel your best, make time for yourself and keep going, cuz' time doesn't stop or wait for anyone.
The New Year may be a marker as a reminder that time is flying by, or you treat it like it's just another day, but hopefully you learn to optimize your Mindset, seize opportunities and create situations for yourself. 
My advice; choose to do the consistent things to make sure you are, or are about to, make life get a whole lot more EPIC and memorable "right now".
I have my sights set on a handful of huge things this year, and when I pull it off (see what I did there, I said "when", not "if"), it's going to continue to make me feel proud of how far I've come and all the great things I will continue to let that beacon lead me to.
I know my younger self in high school would be pretty damn excited.