Last October I was referred to a Bride through a Wedding Industry colleague and good friend of mine Heather from Weddings by Bluebird, for a client who's Wedding date was set for New Year's Eve, Dec 31st, 2014!
Winter Weddings in Whistler are beautiful and there are so many locations to choose from, with picturesque backdrops of Whistler/Blackcomb, or just pristine mountains and landscape.
This Bride however, chose an equally picturesque location, but not with snow or trees, but with back vintages of Wine and Champagne…one of the most beautiful and extinguished cellars in Canada, and perhaps even larger…the Bearfoot Bistro.
Having been a wine rep in my previous career for over 8 yrs, I have a love for wine that grew from selling it, watching it being made, traveling to wineries in Europe, Australia, and around the West Coast…so my appreciation and respect is earned.
I know the owner Andre very well, and his restaurant is 5 start to say the least.
The cellar boasts very expensive, to small batches produced, to signed by VIP's, to very old, to dusty, to sleeping vintages not yet ready to wake up…many a Champagne bottle has been sabred  down in the cellar to everything from a sword, the stem of a champagne glass, to a butter knife…so what better place than to exchange vows and say 'I do'!
Professionally, I couldn't think of a better way to end my 2014 year, than with a Wedding Party of 10 ladies to glam up with my team!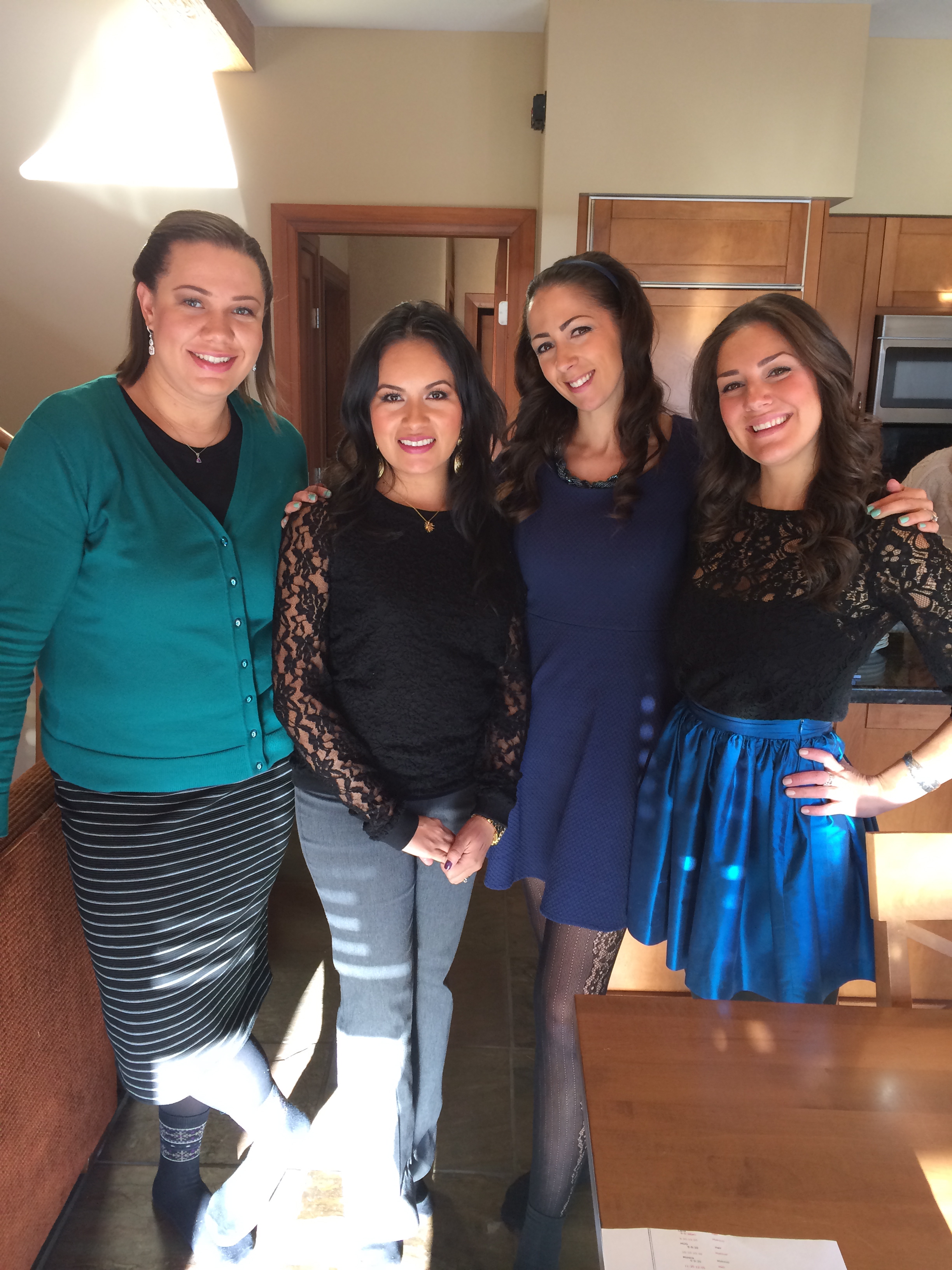 All Equestrian, easy going, and the morning went so smoothly as myself and 3 team members glammed everyone up, sending them off looking beautiful!
It really does not feel like work…I truly love what I do!
There is something about the morning of a Wedding…there is laughing, so much laughing, stories of old and new, friends who have grown up together, true friendship, pride, and transformations that take place right before your eyes…it's beautiful…and I value and treasure each Wedding that I get to be a part of.
Jacqueline & Patrick, thanks for letting me be a part of your day…I wish you two all the best…and I will never forget my last Wedding of 2014!
Will post photos soon! Can't wait to share!
*Restaurant photos from www.bearfootbistro.com