Why do I love what I do? ...
Because ever since I was a little girl I was drawn to Makeup, Hair & Fashion, and it's just always been a true passion of mine. To share my artistry with so many and make people look and feel their best, is something I will never take for granted.
Beauty is about being confident, having fun, and celebrating who you are!
I can help you achieve any look you desire, and can't wait to meet you!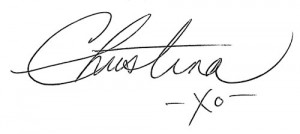 Christina! I should be the one thanking you for making me look and feel beautiful! Thank you, Thank you for everything you've done for me! I hope we'll get to work together again one day-definitely recommending you to everyone I know!
Sumeuy
When I had my makeup done by Christina I was amazed at how she transformed my look and found exactly what I was going for. Her expertise was evident in the way that she applied my makeup and eyelashes easily. I loved the look she created for me and she made it easy to step out feeling beautiful! I highly recommend Christina for any event you may have, you will love what she can do for you.
Coral D.
Thank you so much!! I looked fantastic because of you! You were so great and all the girls said after you left that you were so awesome!! I like that you just got in there and it felt like you were one of our crew!! It was so great having you around and I can't thank you enough!!!
Jasmine A.
Latest updates from the blog