Why do I love what I do? ...
Because I love enhancing the natural beauty, that each and every woman already has! It's not about wearing tons of makeup…it's about wearing it correctly!
Celebrate being beautiful, be confident in who you are…inside and out! I can help you achieve any look you desire…offer you tips and coaching!
After all Makeup isn't meant to change you, it's meant to compliment you!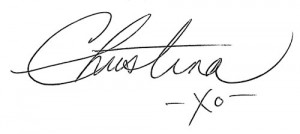 Thank you so much!! I looked fantastic because of you! You were so great and all the girls said after you left that you were so awesome!! I like that you just got in there and it felt like you were one of our crew!! It was so great having you around and I can't thank you enough!!!
Jasmine A.
Christina! I should be the one thanking you for making me look and feel beautiful! Thank you, Thank you for everything you've done for me! I hope we'll get to work together again one day-definitely recommending you to everyone I know!
Sumeuy
It was so lovely to meet you yesterday at the bridal show. You have a true gift with what you do–not only are you an amazing makeup artist, your warmth and kindness are also so much a part of it. You made me feel so beautiful with the makeup application you did, and I think a huge part of that was feeling comfortable and at ease so the inner beauty shined through aswell

Irene Z.
Latest updates from the blog